If you are considering buying a new home in Toronto in the coming months, you should get to know about the city you will soon call home. Besides the many typical considerations that come into play when choosing where you want to settle down, from your budget, to the amenities in a home, it also helps to consider the broader aspects of a city, such as entertainment and dining options.

As the capital of Ontario and with a population of about 3 million people, Toronto is a vibrant city rich in culture. This includes many arts, entertainment, recreation, and culinary experiences that residents can enjoy.

Whether you are making a short move from a nearby town into the city, or are moving across the country to settle into life in the big city, the best way to find luxury Toronto homes that fit your every need is to work with a skilled real estate agent who is a member of KK Realty Group.
Once you've settled into your new home, you'll owe it to yourself to find out all about the restaurants and dining options that will soon become some of your favorites.
360 The Restaurant in the CN Tower
In a city that is already full of iconic landmarks and popular gathering places, one landmark in Toronto surpasses all others. Standing over 550 metres tall, the CN Tower is Toronto's most instantly identifiable and popular destination. The CN tower is located along the city's waterfront in downtown Toronto and is renowned for its dazzling light displays that illuminate the city from high above.
While everyone in Toronto knows the CN Tower well, people who have recently purchased a Toronto home might not know they can enjoy a fine meal within a spinning restaurant in the tower itself. If you want to experience the most unique lunch or dinner in all of Toronto, head up the CN Tower to
360 The Restaurant
. Impressively, 360 The Restaurant sits 350 metres above the city. The platform where the restaurant is located rotates a full 360 degrees every 72 minutes, giving diners breathtaking views of the entire city as they enjoy a fine lunch or dinner.

Patrons may choose from a wide variety of finely crafted meal options. Start with a delicious appetizer like seafood chowder, duck wings, or mussels. Then enjoy an incredible main course, with options ranging from honey-rubbed chicken to prime rib to chickpea frites. Finish your experience with a satisfying dessert, like a chocolate and sour cherry cake or sticky maple toffee pudding. The food at 360 The Restaurant is delicious and enjoying your meal while getting a full panoramic view of Toronto from high in the sky makes this the most unique dining experience in Toronto.
Aloette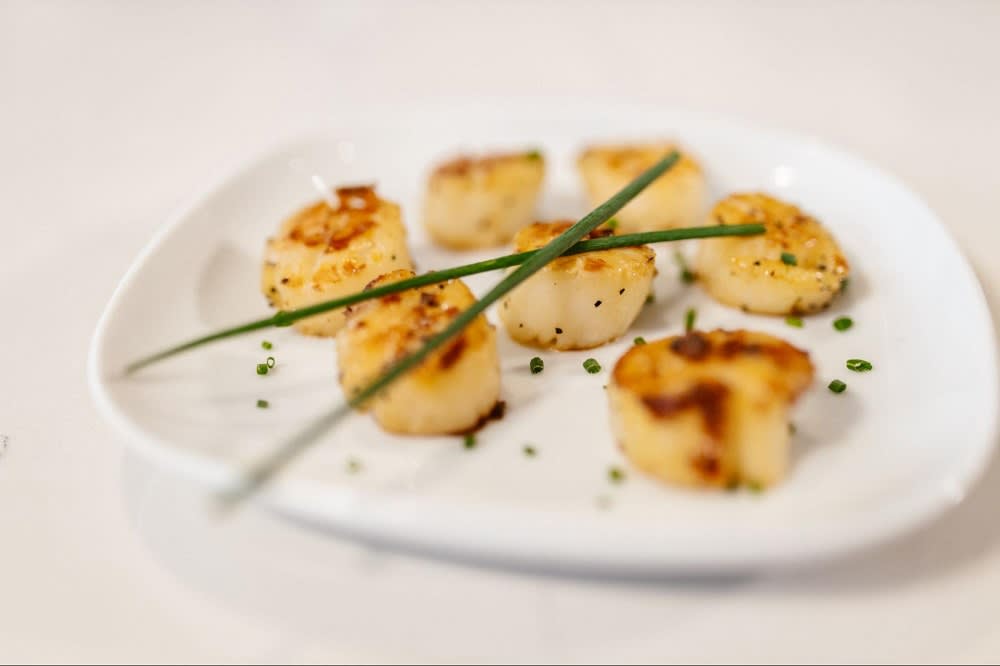 Recent residents to a Toronto home will want to find a new, incredible restaurant where they can unwind and celebrate. If you and your family favour upscale French cuisine along with traditional dishes in a stylish, diner-style restaurant, then you should head to
Aloette
.

Located in downtown Toronto, Aloette features a menu of French inspirations as well as traditional meals. Start your meal with torched sea scallops, charred octopus, or shrimp tacos. Then enjoy a main course of beef tartare, a finely crafted burger, or a grilled striploin steak. Finish your meal with lemon meringue pie or a peach sundae. The dining room at Aloette is cozy and comfortable and is styled after a traditional diner layout, with a long row of booths and countertop with stools. The overall experience at Aloette is just as stylish as the cozy diner feel of the restaurant itself.
DaiLo
When you want to enjoy a quiet night out at a fashionable eatery, head downtown to
DaiLo
. And you will end up recommending DaiLo to all of your friends, Located several blocks from the Toronto waterfront, this trendy restaurant will feel like something incredible that you've just discovered for yourself. The menu at DaiLo is as inventive as it is flavourful, offering predominantly Chinese fare that follows a French tradition.

Try creative French-inspired dishes like truffle rice, fried trout, smoked duck with kimchi pickled vegetables, or a dry-aged ribeye steak with soy pickled mushrooms. Other wonderful options include pumpkin dumplings and crock pot jasmine rice with braised pork.
Michael's on Simcoe
Craving a hearty steak? The perfect place to go in Toronto is Michael's on Simcoe. Although this classic restaurant has closed its doors at its current location due to development in the area, it plans to open at a new location in 2023. New and returning customers should check often to find out the status of the new restaurant. Michael's has become well-known for aging its own steaks on location, ensuring that the cuts of meat they serve are some of the most delicious anywhere. Locals are eagerly awaiting the restaurant's return. Many of the extensive steak menu options are sourced from close to Toronto and range from Wagyu to Kobe to Black Angus in any cut customers desire.
The Butcher Chef and Oliver's Steakhouse
While diners await word on Michael's future, they are encouraged to visit Michael's sister locations,
The Butcher Chef
and
Oliver's Steakhouse
. Both of these well-appointed steakhouses are among the most popular in the entire Toronto area.
Find a great agent
The above are just a sampling of the unique dining experiences to try after purchasing a Toronto home. For the best experience, partner with one of the skilled real estate agents from industry leader
KK Realty Group
.