Selling a home can be challenging, but there are a few things you can do to give yourself an edge above other properties for sale in the Toronto C02 real estate district (the homes closest to the Wychwood, Casa Loma, and Yonge-St. Clair neighborhoods). These practical home staging tips don't require a significant financial investment, nor do you need to have a long history of construction or DIY experience. In this article, you'll learn about a few simple things you can do to improve your home's aesthetic appeal and catch a potential buyer's eye. After you feel like your home is ready to show, the KK Realty Group will have insight on the next step that you should take.
Improve your curb appeal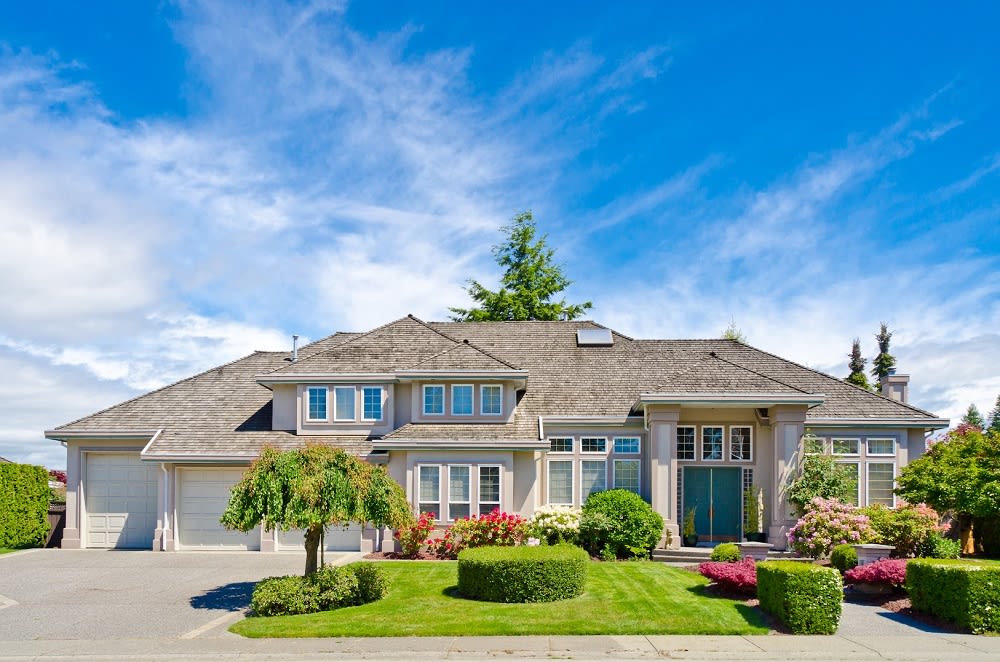 Photo courtesy of Shutterstock
When a potential buyer pulls up to your home for the first time, what will they see? Another important question to ask is, how do you want them to feel? First impressions matter—and if you want your home to sell for the best possible price, you'll have to make a strong first impression on your buyer. One of the most important home staging tips is to think about how you can boost the curb appeal of your home. These improvements can be simple—things like repainting your street numbers and replacing the mailbox can have a major impact on the way your home looks from the street. It's also a good idea to spend some time trimming bushes or planting fresh flowers in your flower bed.
Get some more inspiration here
.
Make sure you touch up the paint
You can do this on the interior or the exterior of your home. If you choose to apply a fresh coat of paint to the exterior of your home, it'll serve multiple purposes. Not only will it boost your home's curb appeal, it'll protect your home from damage that can be caused by high levels of moisture or prolonged exposure to UV rays. This ensures that your home's structural integrity won't be threatened in the near future. You may also work on the interior paint in your home—this can make your indoor spaces appear brighter and may help certain rooms feel larger and more inviting.
Spruce up the interior
If you think you can't do any serious interior work because you have no DIY experience, think again. You don't have to have a ton of interior design or remodeling experience to properly stage the interior of your home. For example, you can buy lightweight foam covered with hard plaster that cuts easily with a handsaw. Put it up on your walls, and you have crown moulding. Learn more about this idea (as well as several other quick low-cost interior updates)
here
.
Prioritize the master bathroom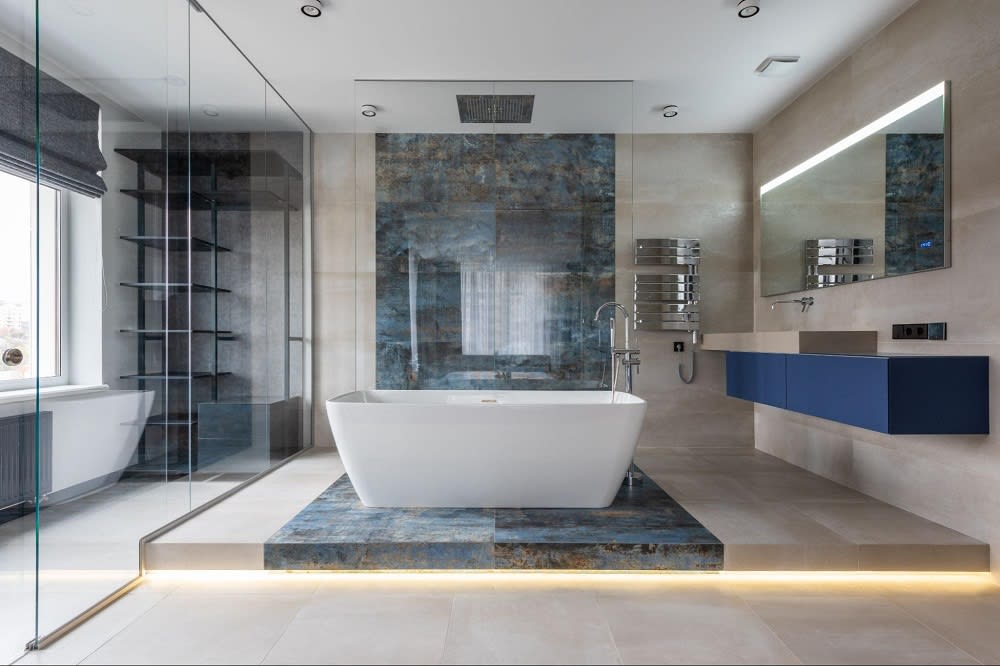 Photo courtesy of Pexels
What makes the master bathroom so important? Many potential buyers can be won over if you take the time to bring a spa-like atmosphere into your master bathroom. After all, who doesn't love a relaxing day at the spa? Fortunately, you can do this without significantly altering the design or layout of your bathroom. Here's an easy suggestion—try rolling up a few white towels and placing them on the countertop near the sink or shower. Or maybe light a candle—although you won't want to do this if you'll be leaving your home for the showing! Some sellers even set out a bottle of champagne and two wine glasses, or leave a pair of slippers next to the shower. The possibilities are endless.
Clear clutter in the kitchen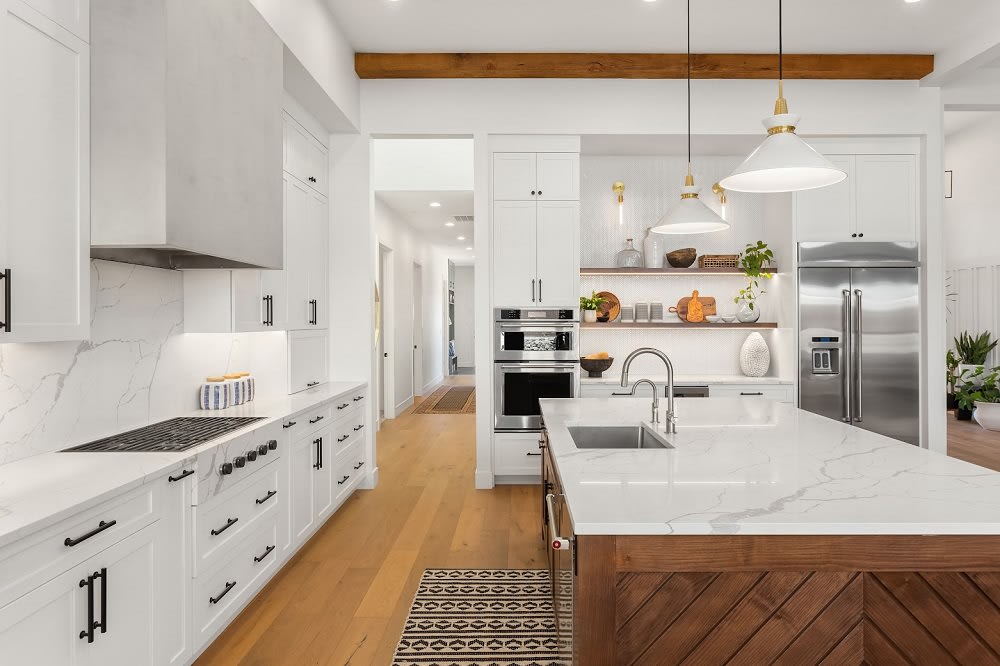 Photo courtesy of Shutterstock
Many buyers of Toronto C02 real estate will want to see the kitchen first when they enter your home. The kitchen is an important room since it's where we prepare meals and host guests. One easy trick to staging your kitchen is to clear as much clutter as possible. Your buyer doesn't care about seeing your items on the shelves—they want to imagine how they can use the space. There are a few exceptions to this rule—for example, if you set the kitchen table or island with plates and silverware, it can help guests picture themselves eating or drinking in the space.
Check off the small details
Now that you've thought about your curb appeal, your master bathroom, your kitchen, and the paint in your home, you may feel like your home is ready to show to potential buyers. It's definitely closer than when you started—however, a good final step is to do a full walkthrough and make sure that you haven't overlooked anything small that may make a big difference for a potential buyer. Your home may have small issues, like a loose doorknob or a tricky back gate, that you don't always notice because you're used to living with them. However, these may give a buyer caution about choosing to put in an offer on your home. These issues don't take long to deal with, but they can make a major difference in the long run.

Many sellers find it helpful to work alongside an experienced real estate agent as they prepare their homes to show to buyers. The KK Realty Group is ready to help. They're knowledgeable and experienced in handling transactions for properties in the Toronto C02 real estate district, and they have additional home staging tips for you based on what they've seen and learned from working with clients in the past. They're ready to take your call and are excited about the prospect of assisting you during the selling process.
*Header photo courtesy of Shutterstock