Buying a house is a complicated process that may present many headaches for both buyer and seller. Whether this is your first time buying a house or not, knowing every step beforehand can help you ease the process. From getting pre-qualified on a mortgage loan to closing on the sale, KK Realty Group has a few tips and tricks to get the best deal possible.
Toronto is the most populous city in all of Canada, and its population has only expanded over the years, as seen in
World Population Review
. Serving as an international center of business, arts, and culture, more and more residents are calling this Canadian city their home. Because of this, Toronto real estate is at a premium and competition is fierce.
If you're thinking of relocating to Toronto, here is a complete home buying guide to help you secure the house of your dreams.
Pre-Approval vs. Pre-Qualified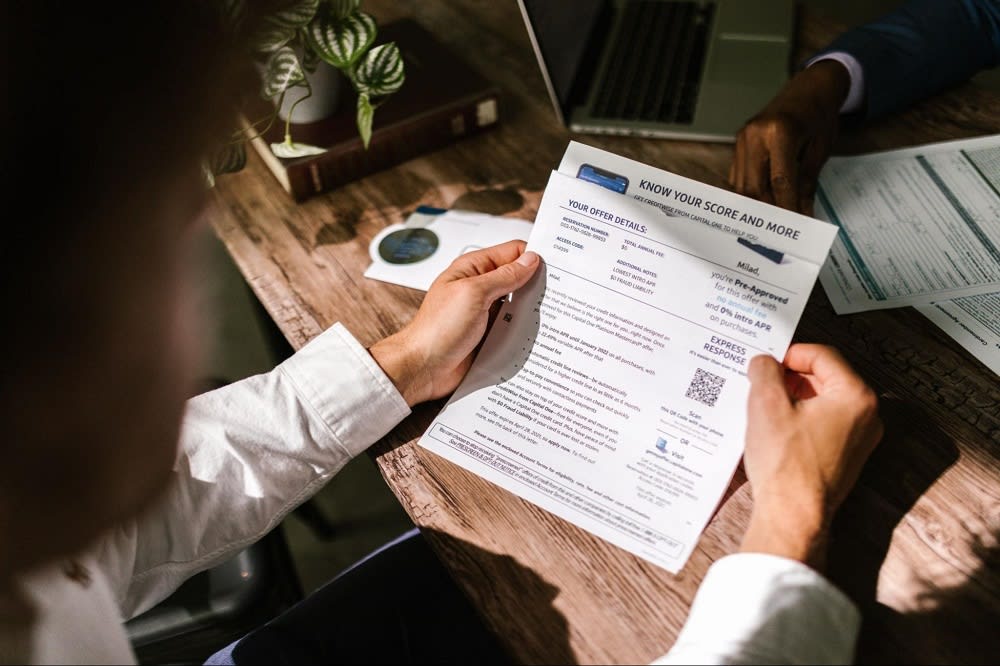 Before you even begin your home search, it's always a good idea to get pre-approved for a mortgage loan. Obtaining a pre-approval letter not only helps you set your budget but also shows real estate agents and home sellers that you are serious. Your pre-approval is a written guarantee from the bank that you will obtain a mortgage loan and for how much. A pre-approval letter from a bank is usually good for a period of time (eg. 90 to 120 days). Therefore a buyer must purchase a property within that period of time or the pre-approval will expire.
There is a difference between pre-approval and being pre-qualified. Where pre-approval analyzes your creditworthiness by combing through your financial state, pre-qualification is not as in-depth. This means that in the world of real estate, pre-approval letters hold more weight, which means it's better to get pre-approved than pre-qualified.
Develop a "Needs" and "Wants" list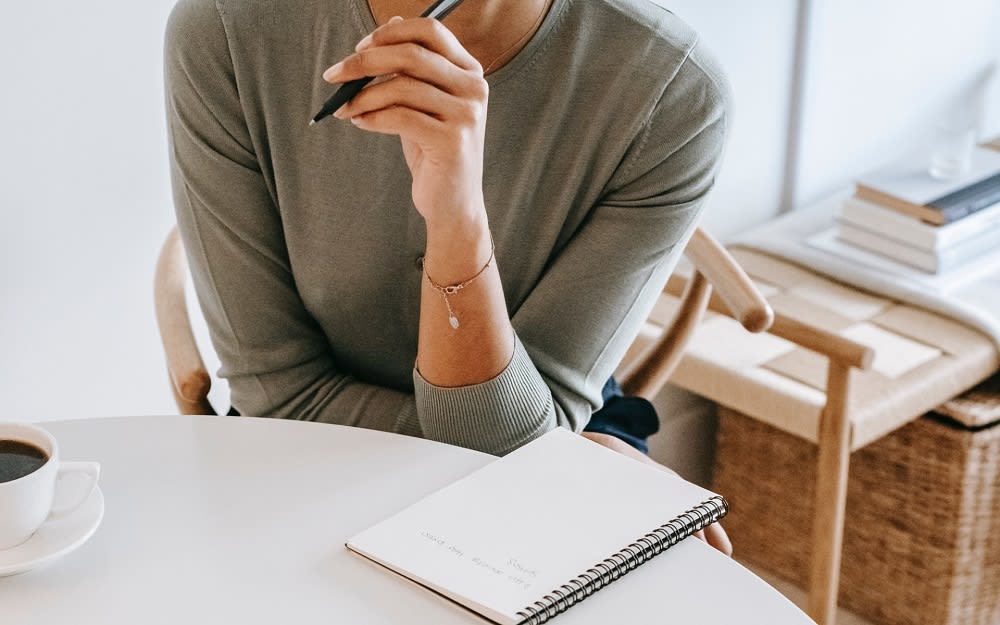 In Toronto real estate, knowing what you "need" in a house is critical. Developing a "needs" and "wants" list can ensure that you weed out irrelevant properties so that you can focus on homes that fit your criteria.
When making your list, your "needs" column should be the most important thing. These are aspects of a house that you absolutely cannot do without. For instance, this might include a minimum number of bedrooms or a location in a particular area of town. Your "wants" column should include everything about a house that you've always dreamed of having. Although this column is often more fun, you should always prioritize your "needs" over your "wants".
House Hunting in Toronto
When it comes time to searching for a potential house in Toronto, you have many options. As
Statista
points out, 99 percent of home buyers used the internet to find homes during the home buying process in 2021 alone. Due to the prevalence of technology in today's world, using house listing sites is a great option for finding your next home.
Other methods for house hunting in Toronto include utilizing a real estate agent to find even more options. Agents have access to the
Multiple Listing Service
(MLS), which is essentially an online database of houses for sale in a particular area. Using the MLS, real estate agents can unlock the door to more homes on the market.
Touring Toronto Real Estate
After finding a number of potential houses for sale in Toronto, it's time to actually tour them in person. While online listings can give you an idea about a particular property, you can only accurately assess the condition of the house in person.
When it comes to touring real estate, having a real estate agent by your side is your best option. Your agent will know exactly the types of questions to ask the seller, as well as where to look for potential problems with the building. Additionally, your agent can assess whether there is room to negotiate the price later on.
Making an Offer on a Home
Once you've found and toured a property, if it suits your "needs", your "wants", and you can envision yourself living in it, then it's time to make an offer on the listing. Once again this is where having a real estate agent by your side is crucial.
In Toronto, an offer on a house must be made in writing on an
Agreement of Purchase and Sale
(APS) form. This APS document is a legally binding form that contains a number of different elements about a sale, including the price you're willing to pay, the amount of your deposit, any conditions, and any inclusions you may want (such as any appliances you wish to include).
After you submit your offer, the seller can choose to either accept it, make a counteroffer, or reject it outright. Hopefully iin most cases, sellers will make a counteroffer, which you will need to analyze with your real estate agent. If the seller accepts your offer or you accept the terms of the counteroffer, then you will move onto the next stage in the process.
Closing on the Sale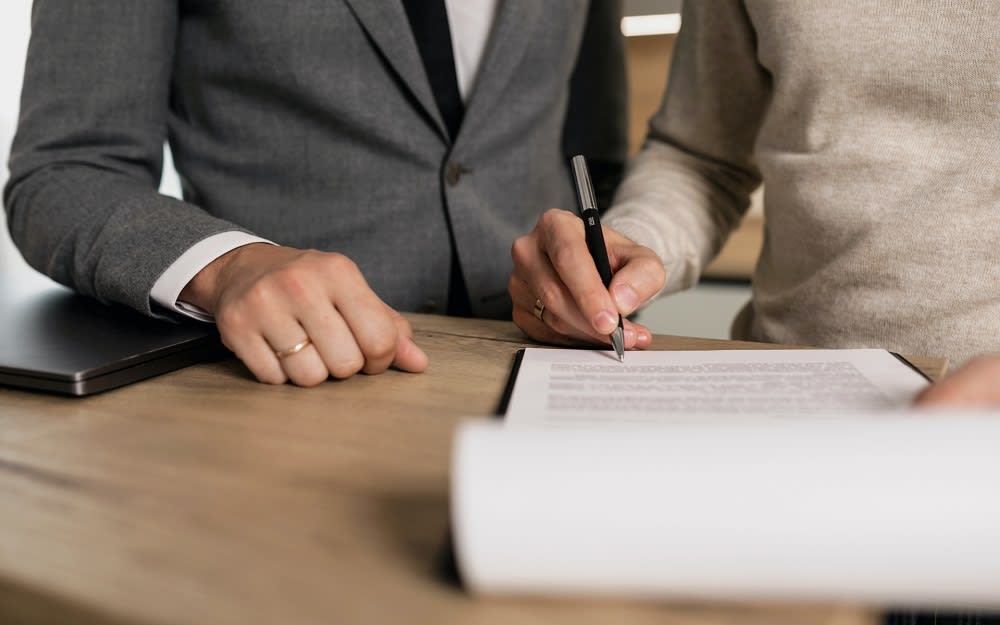 Rounding out the home buying guide is the most exciting yet stressful part of the process, closing on the deal. This step in the process is often time-consuming and where problems may arise.
Closing on the sale of a house requires signing numerous documents and paperwork, as well as paying fees, such as land transfer taxes and other financial obligations. Although you may be tempted to celebrate when you reach this step, it's best to keep focused on the prize and inspect every document that comes your way. This is yet another step where having a skilled real estate agent by your side is important.
Should nothing come up and you sign on all the dotted lines, then the process is over, and you are officially the owner of a home. Congratulations!
Find a Skilled Toronto Real Estate Agent
Due to Toronto's competitive real estate market, if you're relocating to the area, hiring an experienced real estate agent is your best option. Your agent can help ease the stress of every step in the process and offer invaluable advice along the way. Although having a home buying guide can help you anticipate the process, you need to contact an agent if you wish to land the house of your dreams.
KK Realty Group
consists of a team of experienced agents ready to make your dream become a reality. If you're ready to begin your home search in Toronto, contact this seasoned team today at
[email protected]
.