Welcome to Forêt™
Forest Hill
GLAMOUR. GRACE. PRESTIGE.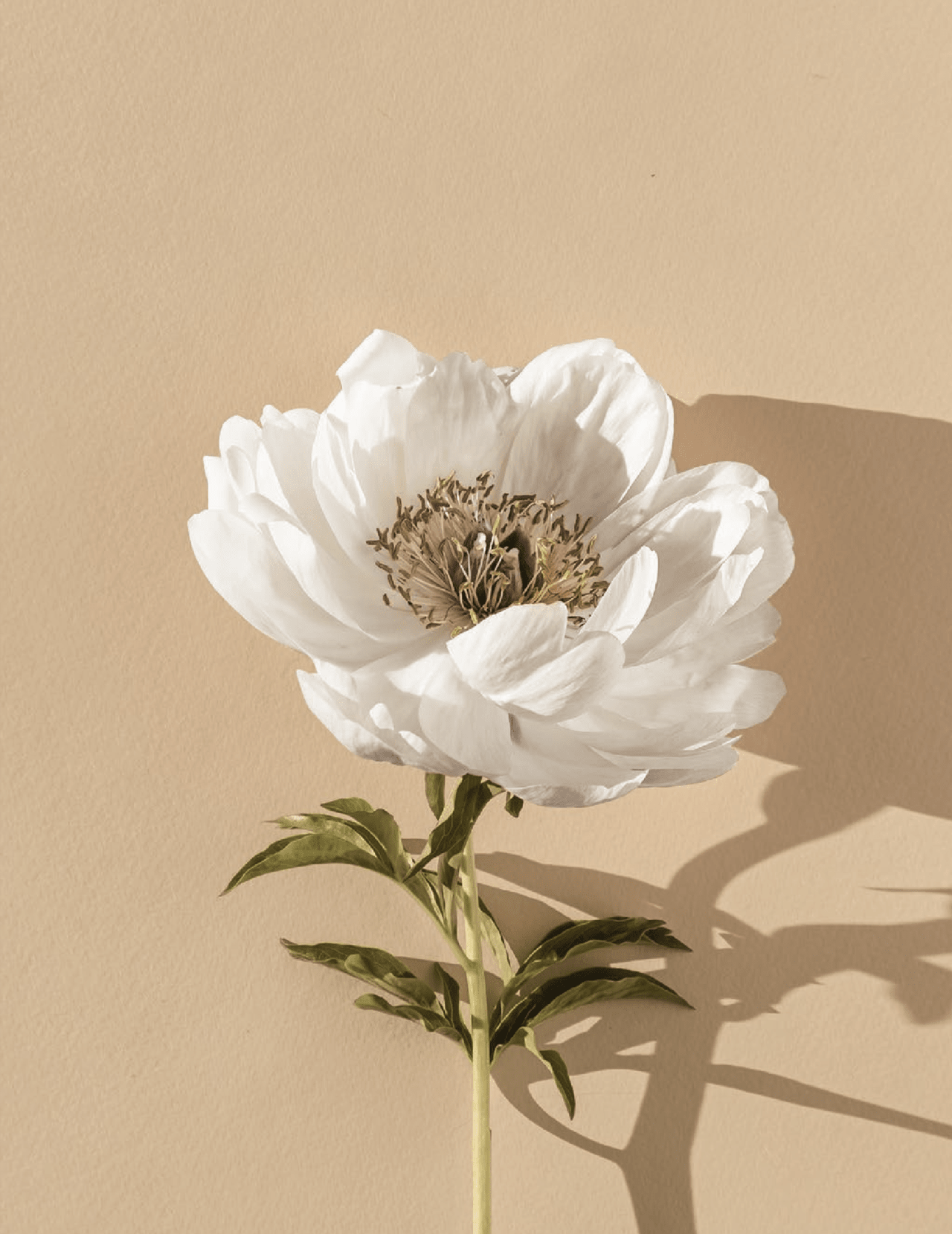 The Largest Design-led Mixed-use Community in Forest Hill
Where City Energy Meets Residential Tranquility
An Eclectic Shopping Experience
Remarkable Services for Well-being
Escape to Green Space and Parks
A New Park for the People
A Prized Midtown Location
The Visionaries Behind Forêt™
The Largest Design-Led Mixed-Use Community in Forest Hill
A chic new hub of well-being and luxurious living, Forêt™ is the largest design-led mixed-use community in Forest Hill. This contemporary condominium of three towers is designed to enhance the lives of residents, with vast amenity spaces for fitness, socializing, and relaxation; and a new public park. When finished, Forêt™ will offer residential suites for a diversity of people who appreciate the convenience, high-quality design and connectivity of the location.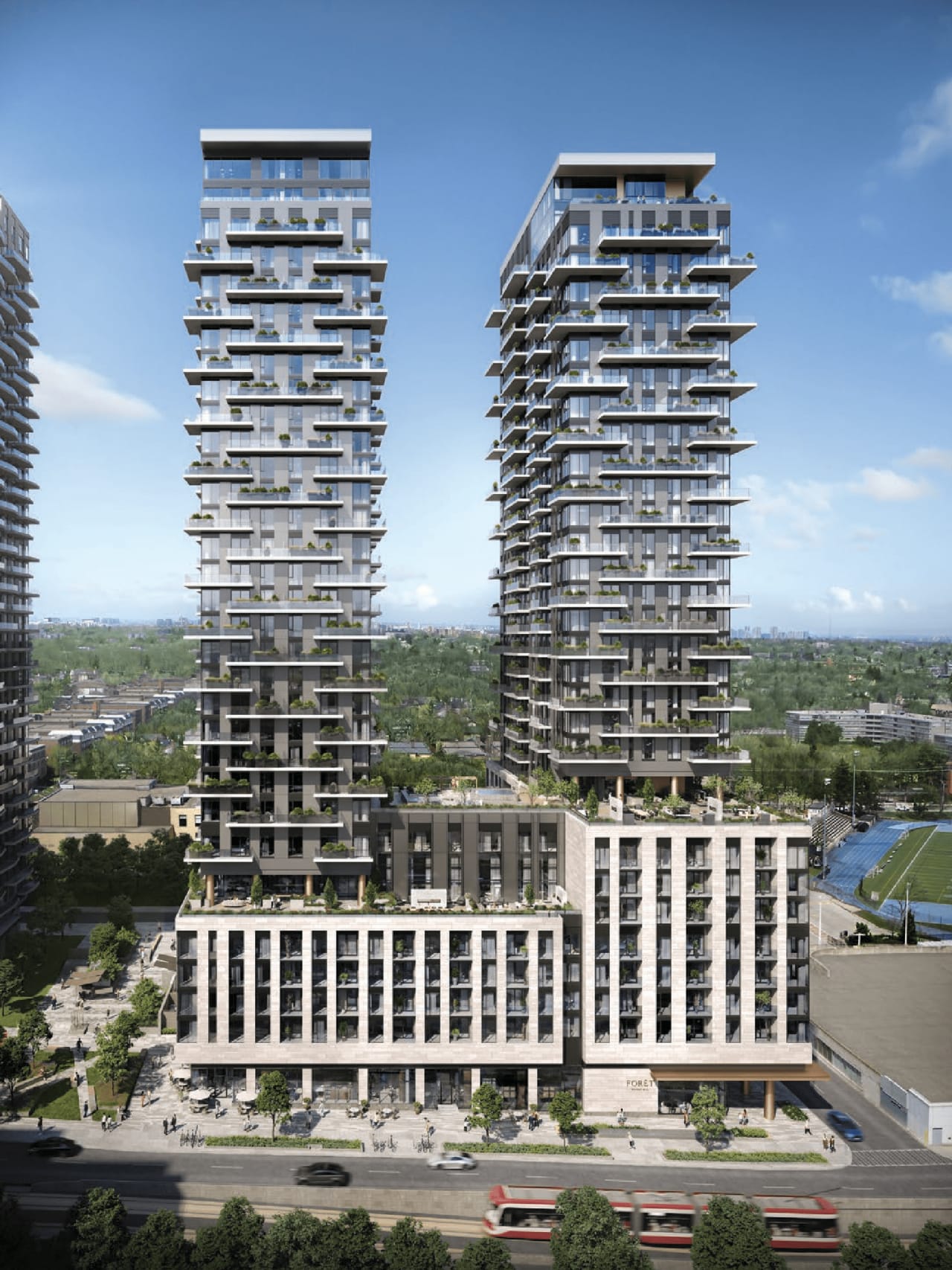 A new, luxurious enclave in Forest Hill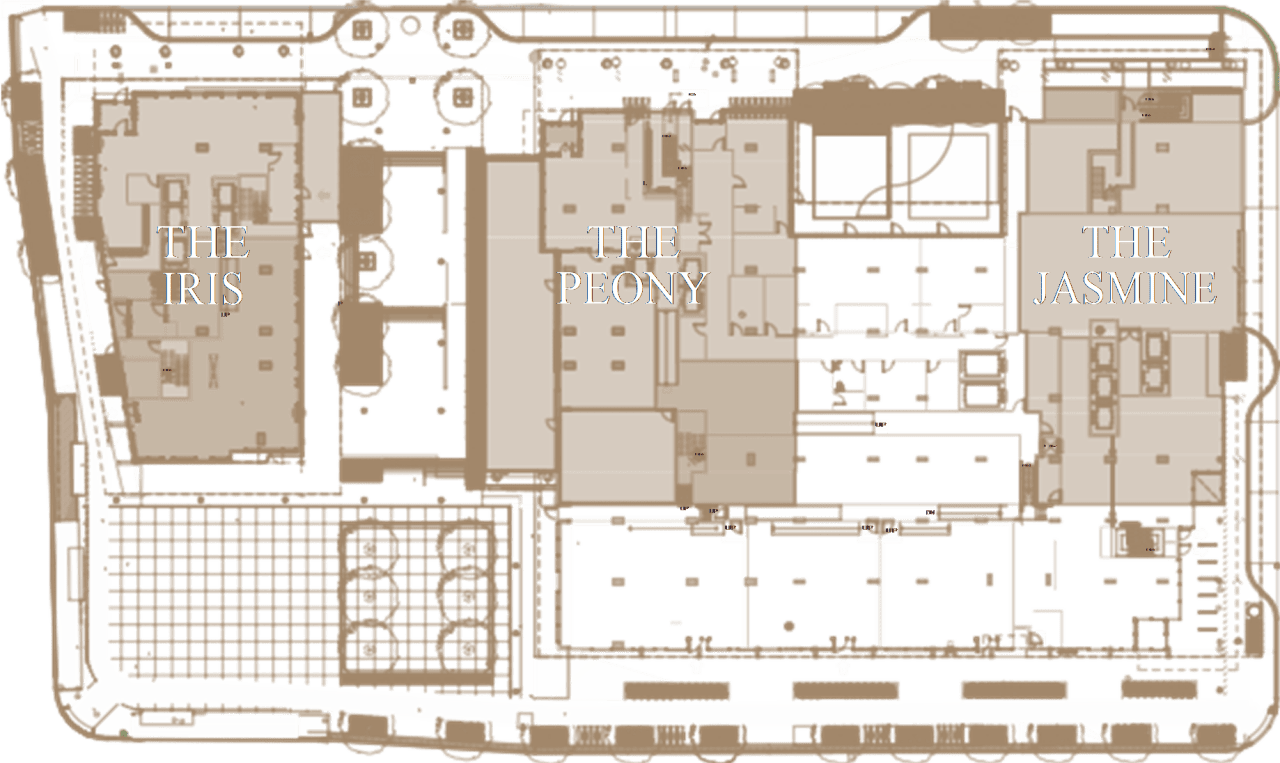 Standing tall at the heart of the most coveted neighbourhoods of midtown Toronto, Forêt brings together majesty, prestige, nature, and youthful energy, moulding them into a one-of-a-kind expression of glamour and grace. Nestled in Forest Hill and surrounded by prestigious communities from Casa Loma to Wychwood, Forêt™ offers the best of both secluded and city lifestyles, a ride away within reach through the subway station next door. This design-led mixed use community comprises three modern residential towers with names inspired by the beauty of nature: The Peony, The Jasmine, and The Iris.

Evincing timeless elegance, Forêt™ is designed with soft blues, beiges, and neutral white interiors. The epitome of luxury living, it embodies a feeling of glamour.
Where City Energy Meets Residential Tranquility
From the exclusive stature of Forest Hill, to majestic Casa Loma, through the greenery of South Hill and the youthful eclectic energy of Wychwood, the surroundings of Forêt™ are nothing less than a melting pot of high-end communities, bringing together city energy and residential tranquility.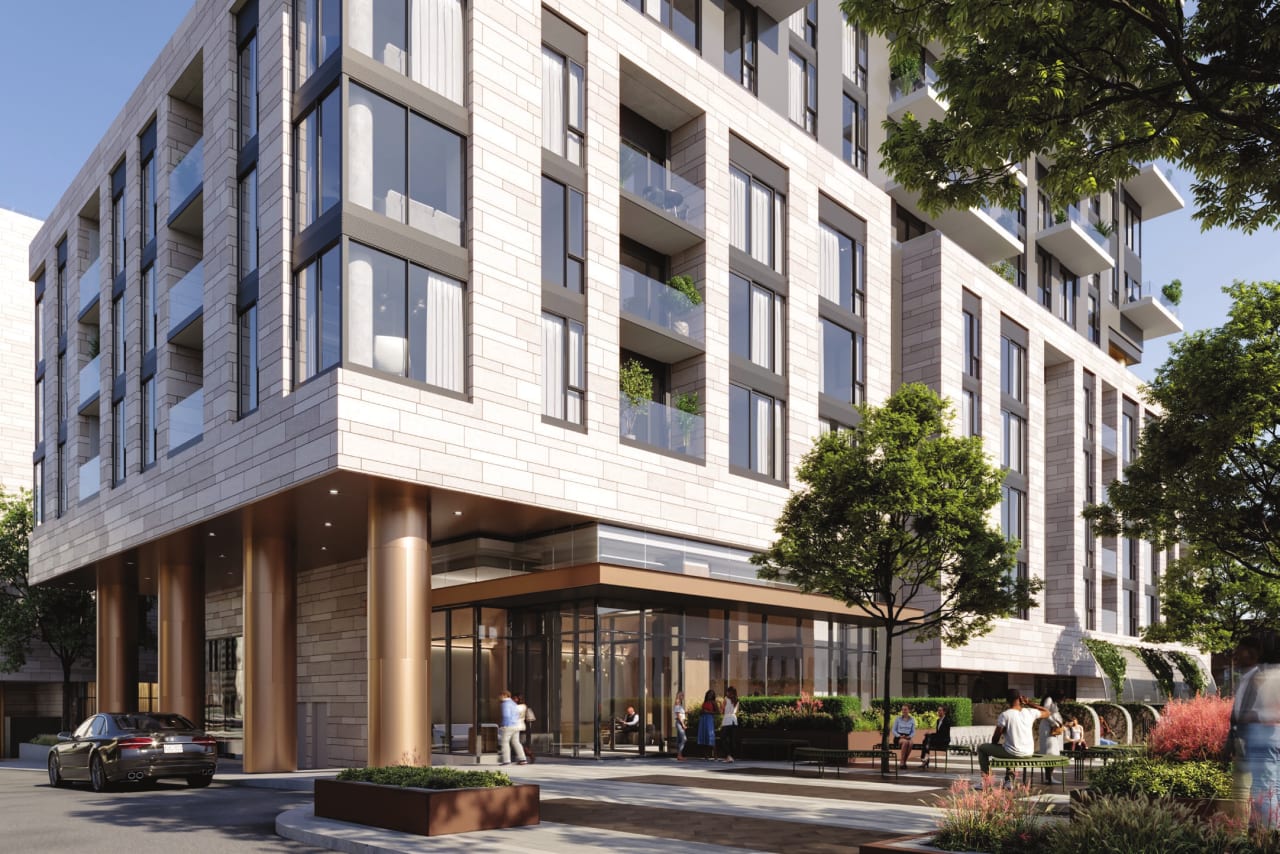 Fine Dining
Wining and dining in the surroundings of Forêt™ is an experience for the senses. Merging with the area's exclusivity, top tier restaurants and cafés welcome residents and their amily and friends for unforgettable gastronomy. These eateries reflect the diversity of the neighbourhood. From fine dining hot spots like Flor de Sal and BlueBlood Steakhouse, to more laid back spots such as Chadwick's Craft Kitchen & Bar, anyone living in the area can find their favourite go-to spot.
CASA LOMA 1 AUSTIN TERRACE, TORONTO
Located inside the iconic Casa Loma with its gothic atmosphere, BlueBlood takes you on a one-of-a-kind upscale fine dining journey. Sitting within architectural antiques juxtaposed with modern art pieces, the menu itself offers a modern twist to classic steakhouse dishes. The carnivorous haven also caters to seafood lovers, and everyone is welcome to pair their choices with extensive international wine selections.
794 ST. CLAIR AVE W, TORONTO
Everything at this Italian restaurant is made from scratch, and the menu is expensive, featuring creative takes on appetizers, antipasti, pizza and pasta dishes, as well as delectable desserts. The intent is to offer the familiar but with a fresh perspective.
501 DAVENPORT RD, TORONTO
Flor de Sal's fine dining experience takes you on a romantic journey of the senses, merging traditional cooking methods with contemporary food style. With a variety of plates inspired by Southern Europe, the choices are vast. Keeping in line with Forest Hill's star-studded prestige, Flor de Sal offers a VIP program to its members, with special access.
770 ST. CLAIR AVE W, TORONTO
The husband and wife team of Frank Parhizgar and Shawn Cooper made a name for themselves at Frank's Kitchen on College St. Now they're back at a new location on St. Clair. The menu, based on French classics and with a Canadian twist, relies on locally sourced items and changes with the season. A gourmand's dream come true, FK also offers a 250-item wine list for your sipping pleasure.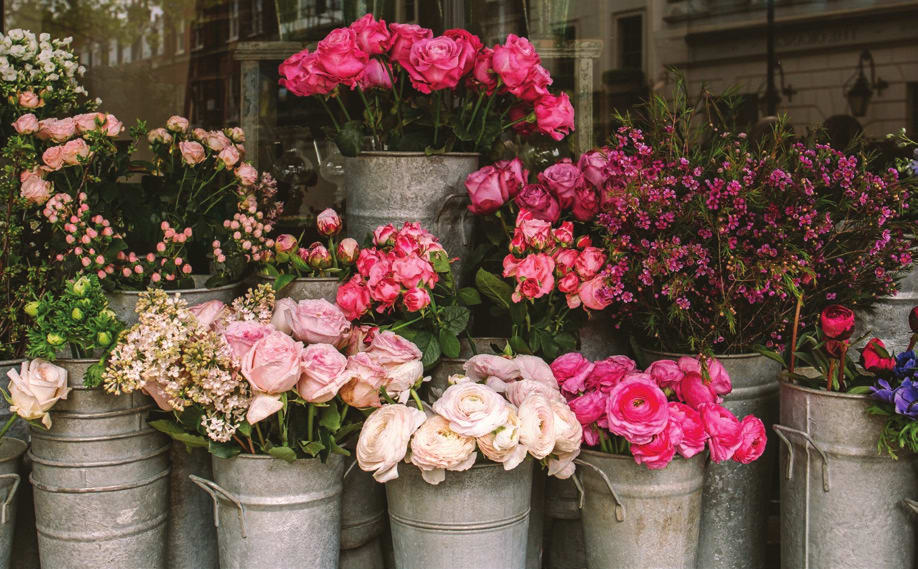 1020 ST. CLAIR AVE W, TORONTO
What could be more delightful than a café and flower shop all in one? Flood your senses at May Flowers Floral Co. as you sit sipping a delicious hot beverage, surrounded by the amazing scent of flowers and plants. These specialists use locally grown flowers to create the most exquisite bouquets for weddings, parties, and everyday surprises; there's never a wrong day to give flowers, so stop by and peruse the selection available, or order from their website.
740 ST. CLAIR AVE W, TORONTO
This gourmet restaurant could become your dinner go-to for all those times you're in the mood for an exceptionally prepared meal. There's an excellent variety that runs the gamut from surprising takes on traditional French cuisine to delectable desserts. Pair your dinner with any of the carefully chosen wines on offer and savour the experience of dining in a relaxing atmosphere where expert chefs make every bite memorable.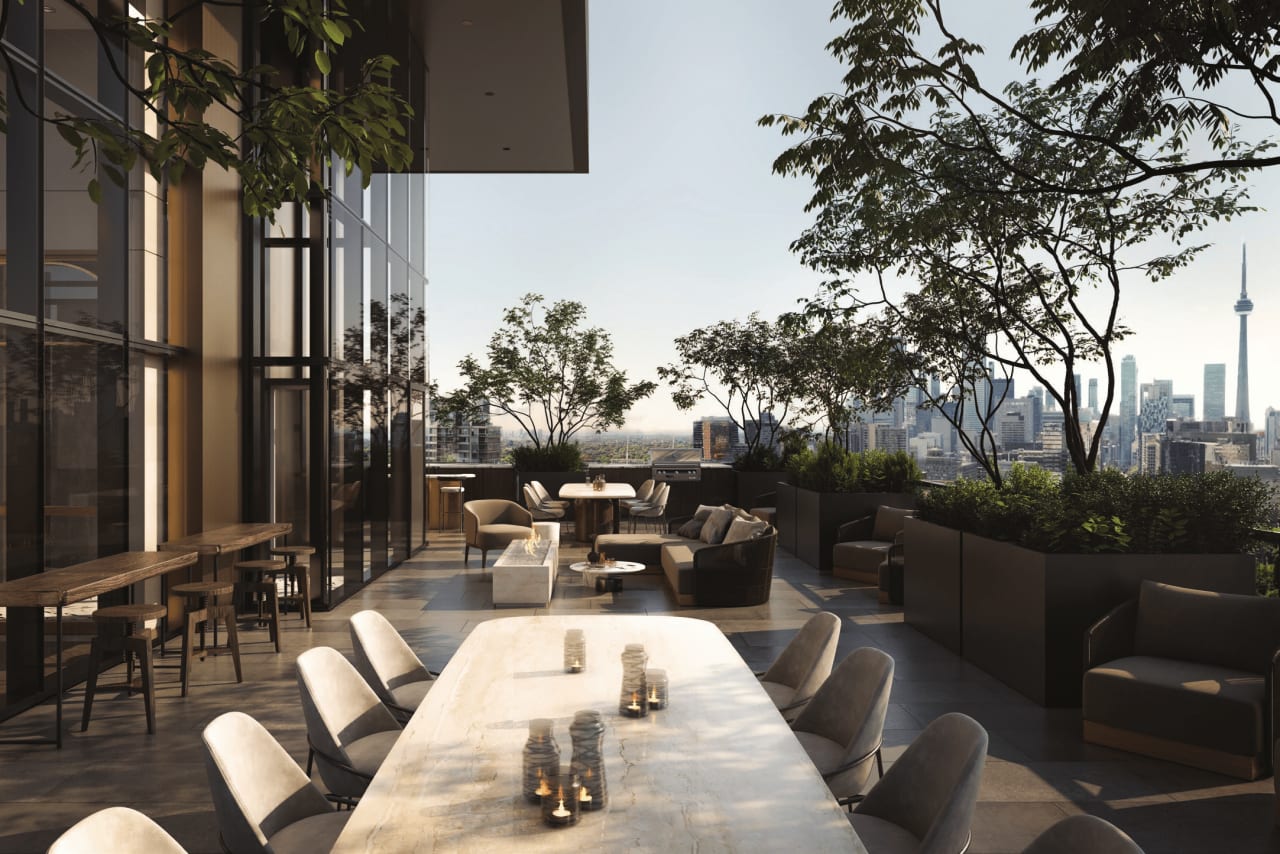 An Eclectic Shopping Experience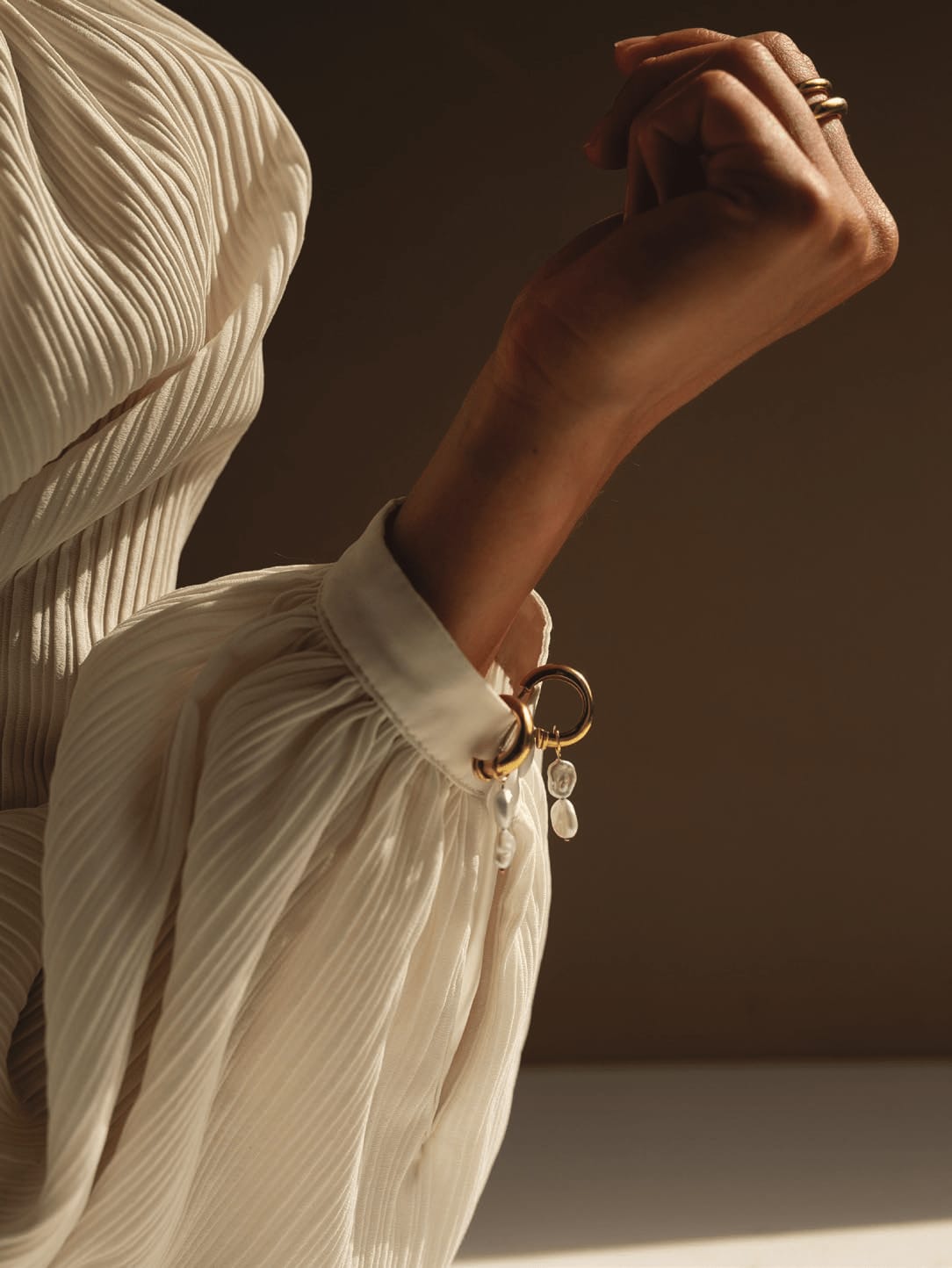 Everything you're looking for is a stroll or a quick drive away from Forêt™ : unique market concepts, shopping malls, bookstores and art galleries. The neighbourhood is a shopping haven for fashion enthusiasts, foodies, and art aficionados alike. Here are some of the many shopping spots in the area.
SUMMERHILL MARKET FOREST HILL
484 EGLINTON AVE W, TORONTO
Part of the Summerhill Market's mini empire, the 7,200 square-foot market store lately renovated is the market crown jewel of Forest Hill. If you are looking to shop your groceries and produce list all the while basking in the industrial restaurant-looking interiors, this market will be your go-to in your new neighbourhood.
Living at the heart of Forest Hill's advantages extends to being a 10-minute drive away from major shopping centres like Yorkville Village. All your needs are met at once; from fashion to accessories, to home furnishings and decor, take your pick and find it nearby.
With its proximity to unique cafés and lush- green parks, living in Forêt™ awakens the reader in every one of us, with a cup of coffee in one hand, and a book in the other. With the neighbourhood's Type Books independent bookstore, you are sure to find your favourite genre for your weekend relaxation in your favourite Forest Hill park.
Art enthusiasts, collectors, and aficionados are sure to be mesmerized by the contemporary art gallery a few blocks away from their new home. Exhibitions keep rolling, so culture is at the doorstep of Forêt™.
The Barns, a designated heritage structure, is a community cultural hub in the Wychwood neighbourhood. Operated by Artscape since 2008, the family-oriented haunt is famed for its Spring to Fall Farmer's Market, every Saturday, featuring local, sustainable, organic and artisanal products. An inspired meeting place, The Barns is overflowing with art thanks to 26 artist live/ work studios and 15 artist work studios. With a colourful calendar of events, you'll spend plenty of time here.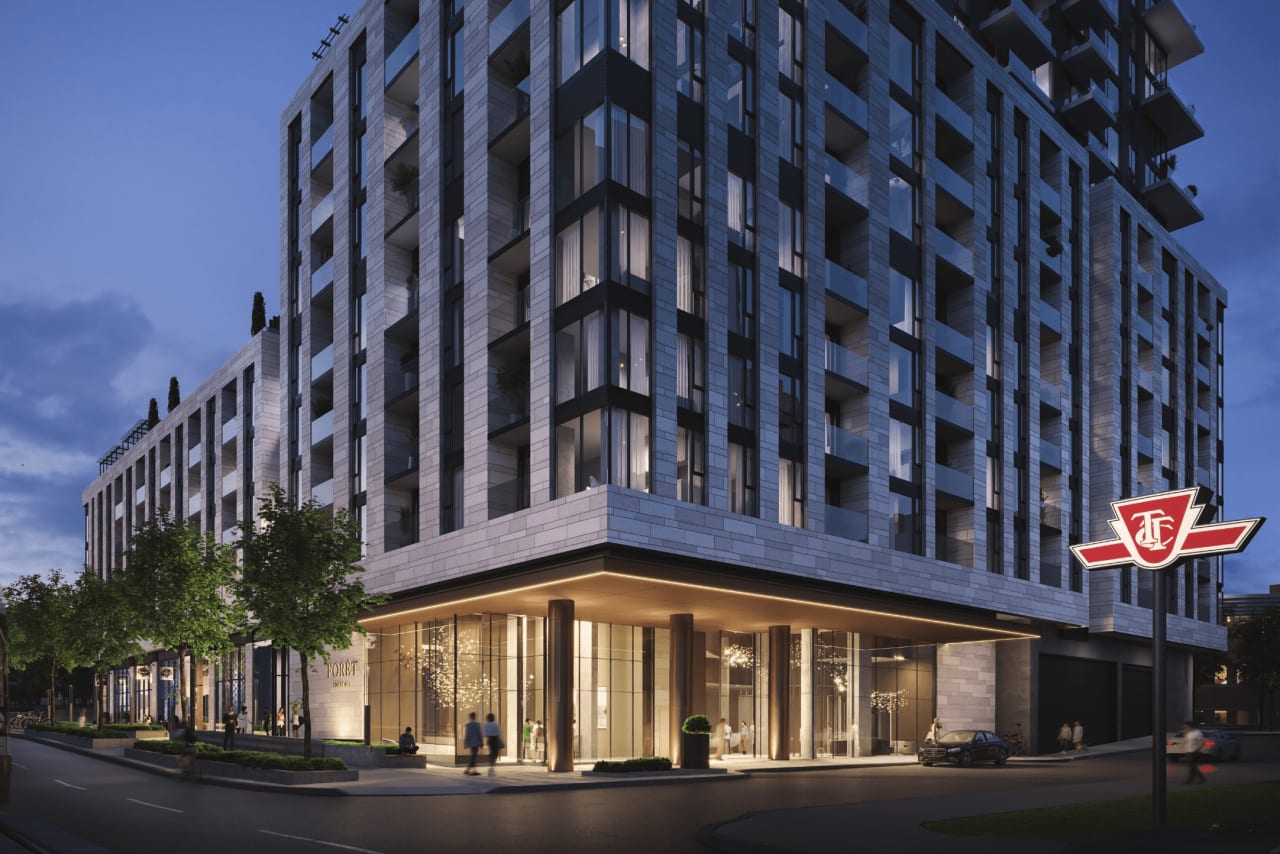 Remarkable Services for Well-being
Intertwining the liveliness of the city with the calm of midtown is at the heart of the Forest Hill neighbourhood. So what combines active and passive more than fitness and spa? The surroundings of Forêt™ are home to an array of fitness facilities, both indoor boutiques and outdoor courts and fields, all perfect for breaking a sweat before delving into a relaxing massage one minute away at the Forest Hill Spa.
Escape to Green Space and Parks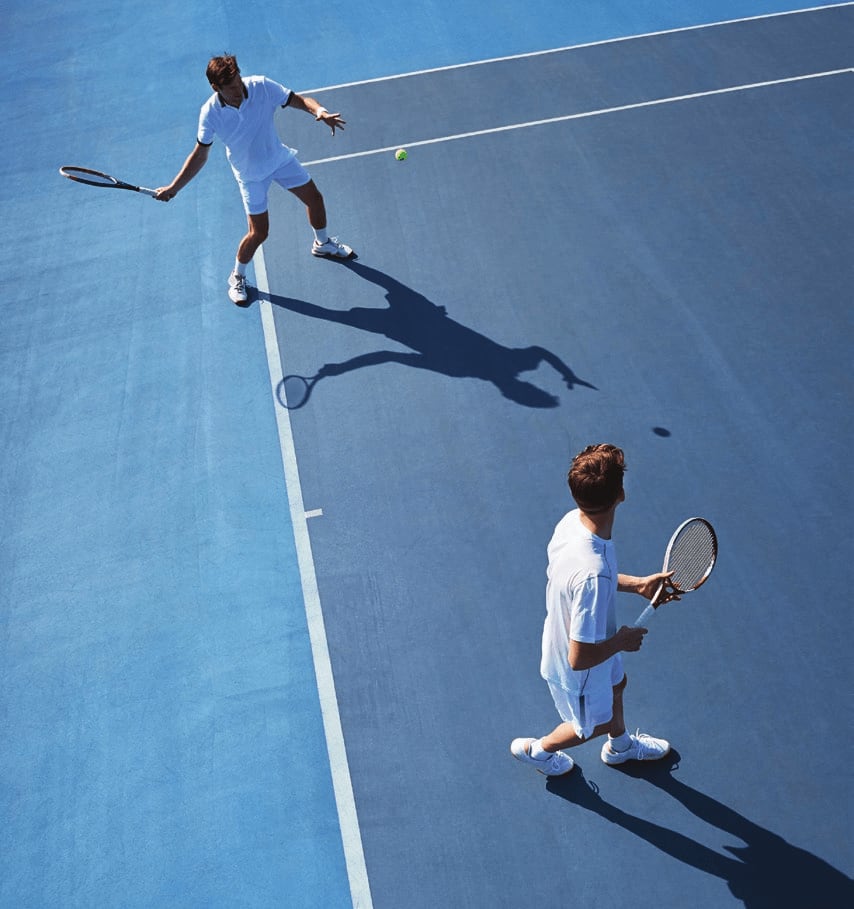 The nature-immersed location of Forêt™ is evident in its name. Whether you enjoy a morning outdoor run, a walk in nature, or more challenging hikes, the green surrounding area has a lot to offer. You can take your kids or furry friends out to a Sunday picnic at Sir Winston Churchill Park and bask in the unique Toronto skyline view, or head to the Nordheimer ravine for a promenade or a hike down its lesser-known trails.
A New Park for the People
The three spectacular towers of Forêt™ will be anchored by a brand-new, close to half an acre park. Right at the corner, it will be accessible by all three towers, and will be graced with trees, modern landscaping and benches where residents and neighbours can sit and take in the vibrant scene. With retail space at the base of the building facing St. Clair Ave, upscale storefront opportunities will bring a fresh new offering to this neighbourhood.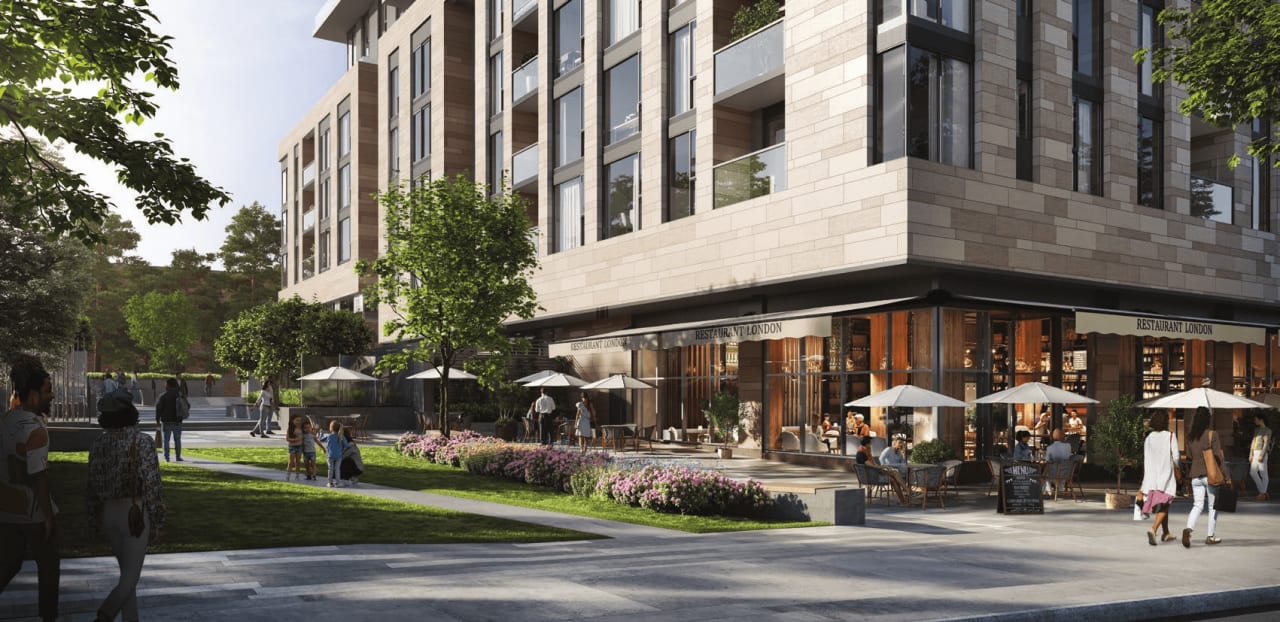 Get to Know the Neighbourhood
The dedicated 512 St. Clair streetcar line runs past Forêt™, and the St. Clair West subway station is right next door. From there, you can be in the heart of downtown Toronto in a quick 20 minutes. Better yet, you're near Loblaws, so grabbing groceries after your commute has never been easier.
Restaurants
1. Flor De Sal Restaurant
2. Blueblood Steakhouse
3. Scaramouche Restaurant
4. Playa Cabana
5. Aviv Immigrant Kitchen
6. Kibo Sushi House
7. Krave Coffee
8. Creeds Coffee Bar
9. Starbucks
10. Village Juicery
11. Aroma Espresso Bar
12. Mashu Mashu Mediterranean Grill
13. Baker and Scone
14. Ferro Bar & Cafe
15. Fk Restaurant
16. May Flowers
17. Annabelle Pasta Bar
18. Mimi Chinese
19. Ristorante Sotto Sotto
20. Osteria Giulia
21. Joso's
22. Fat Pasha
23. Capocaccia Trattoria
24. Sofia Restaurant & Bar
25. Buca Osteria & Bar
26. One Restaurant
27. Trattoria Nervosa
28. Sassafraz
29. Bar Reyna
30. Planta
31. Alobar

Groceries & Markets
32. Summerhill Market
33. Summerhill Market (Forest Hill)
34. The Market by Longo's
35. Loblaws
36. Whole Foods
37. Davisville Village Farmers' Market
38. St. Clair Fruits & Market
Shopping & Self Care
39. Yorkville Village
40. Holt Renfrew
41. Parpar Boutique
42. Type Books
43. Lonsdale Gallery
44. Art Interiors
45. Forest Hill Spa
46. Niro Orno
47. Second Cup Café
48. Greenhouse Juice Co.
49. What a Bagel
50. Edo-ko
51. Mix Beauty Lab
52. Francesca Salon & Spa
53. Hair Artisans
54. Salon Lyol
55. One 2 One Studio & Hair Salon Spa
56. Lisa Dinh Hair Studio
57. Nabi Spa
58. Novo Spa
Sport Facilities
59. The Forest Hill Village Gym
60. Core
61. Kx Yorkville
62. Hone Fitness
63. Philosophy Fitness
64. Goodlife Fitness
65. F45 Training
66. Oxygen Yoga & Fitness
67. Modo Yoga
68. Cedarvale Park
Tennis Courts, Sports
Fields & Outdoor
Skating Rink

Trails & Parks
69. Wychwood Barns Park
70. Spadina Park
71. Austin Terrace Boulevard

Lands
72. Cedarvale Ravine
73. Sir Winston Churchill Park
74. Wells Hill Park
75. Nordheimer Ravine
Schools
76. University of Toronto
77. Toronto Metropolitan University
78. The Bishop Strachan School
79. George Brown College (Casa Loma Campus)
80. Forest Hill Junior & Senior Ps
81. Wychwood School
82. Waldorf Academy
83. St. Michael's College School
84. Oakwood Collegiate
85. Bloor Collegiate Institute
86. Cottingham Junior Ps
87. Brown Junior Ps
88. St. Clare Catholic Es
89. Deer Park Junior & Senior Ps
90. The York School
91. Hudson College
92. Alive Montessori and Private School
93. Tfs - Canada's International School
94. Branksome Hall
95. Upper Canada College
96. De La Salle College
97. Blessed Sacrament Catholic School

Banks
98. Bmo Bank of Montreal Atm
99. Td Canada Trust Branch
And Atm
100. Cibc Branch With Atm
101. Rbc Royal Bank Atm
102. Rbc Royal Bank
103. Scotiabank

Subway Station
Yonge/university/
Spadina/bloor Subway Line
512 St. Clair
Streetcar Line
512 St. Clair
Streetcar Stops
A Prized Midtown Location
The ever-convenient location of Forêt™ puts you a subway ride away from the vibrant city life energy, then back to the serene vibe of midtown. With a dedicated streetcar line at your doorstep, as well as the subway line next door, commutes never seemed so easy. In less than 20 minutes, Line 1 drops you off downtown. Enjoy the best of both worlds with such a key location, with access to effervescent city energy and glamourous tranquility.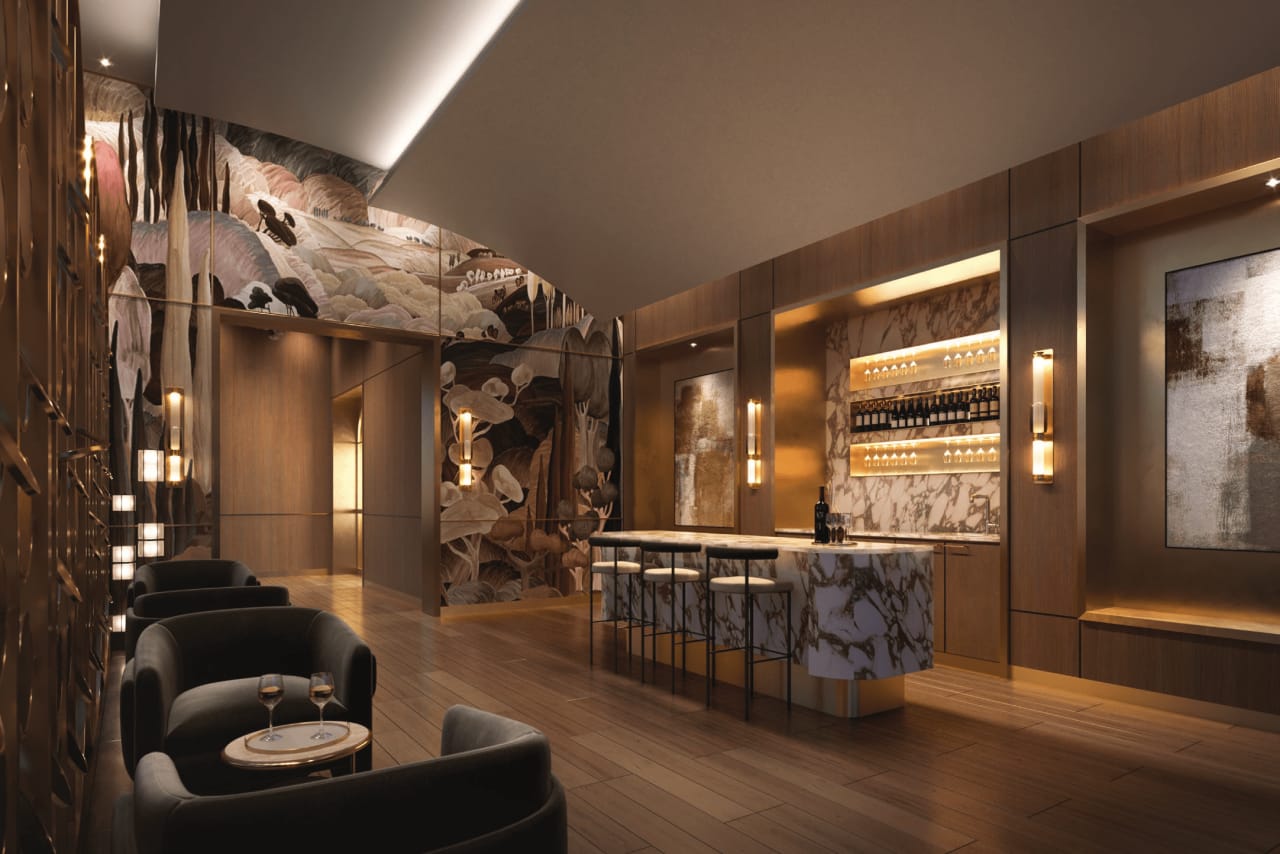 The Visionaries Behind Forêt™
Founded in 1990, and based on creativity, passion, balance, integrity and excellence, internationally renowned II BY IV DESIGN identifies the client's needs, and builds a story around the project. Each design concept is a unique strategy based on details and a personalized narrative. Recognized as designers of the year five times, II BY IV DESIGN is renowned worldwide and part of the industry's leaders in interior design. Partners Dan Menchions and Keith Rushbrook's constant drive for innovation has them traveling the world and seeking inspiration from culture, architecture, art, fashion and food.

With projects spread across 45 countries and more than 18 studios worldwide, BDP and Quadrangle, long-standing businesses in Canada, joined forces in 2020. With BDP's interdisciplinary design resources, and Quadrangle's well-known design practices, the 200-person studio today works on fostering well-being, inclusivity and sustainable futures. Standing within the leading architectural firms in Canada, and creating socially and environmentally sustainable spaces, BDP Quadrangle makes sure to achieve their clients' strategic objectives and to create modern residential projects that revitalize neighbourhoods and create a long-lasting value community.

Canderel is recognized for its landmark architecture and growing communities of socially and environmentally positive enterprises. From coast to coast, we have marketed and sold over 7,500 condominiums to satisfied homeowners. We are experts at finding optimal locations and helping to create thriving communities throughout the city. As the benchmark for integrating the highest quality standards with award-winning design, our residential and mixed-use developments continue to stand out in Toronto as landmarks in the city.