The Super Nuances of Studio Paolo Ferrari
Interiors by the Toronto-based Design Team Are Both Subtle and Unexpected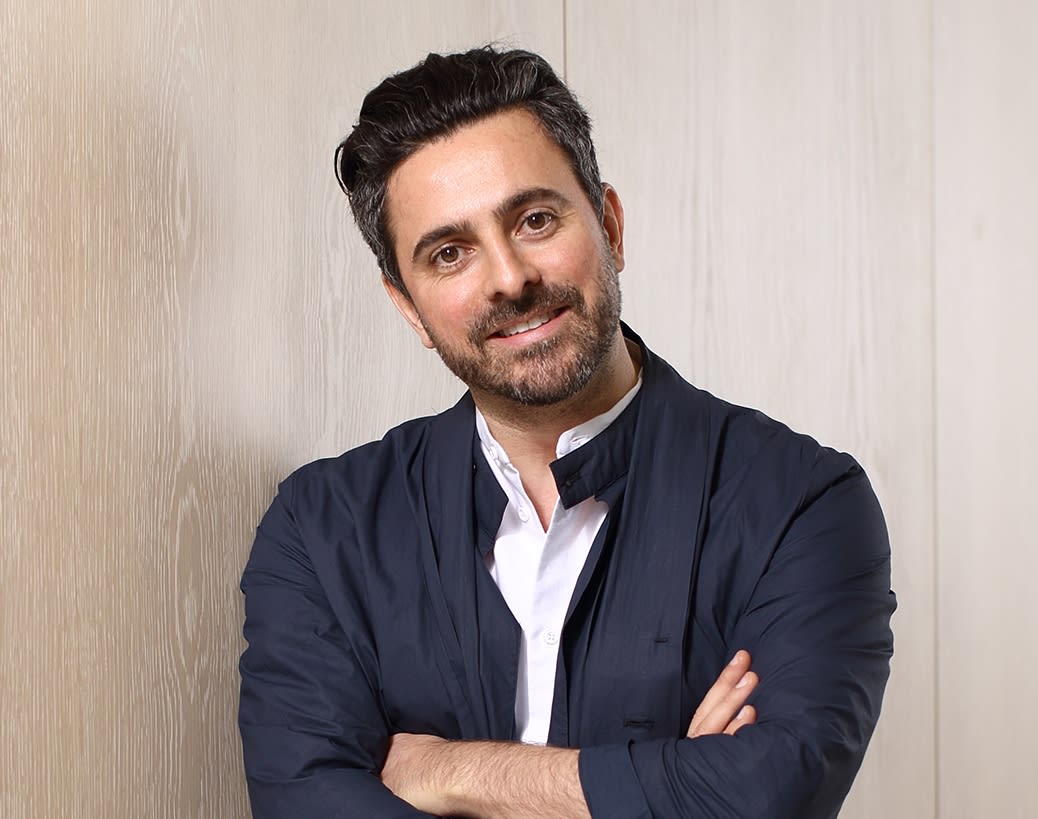 "Designed as an ultra-aspirational apartment, the Grand Suite is an extension of your own residence." — Paolo Ferrari
Forma is a livable sculpture and, as Frank Gehry's latest icon, its interior was carefully carved into elevated lifestyle spaces. This is the work of Studio Paolo Ferrari, an emerging multidisciplinary practice whose inventive commissions are internationally recognized. The studio's portfolio consists of hospitality projects that span North America, Europe, and the Middle East and include a remote desert resort, a subterranean speakeasy, and awe-inspiring luxury hotels.
​​​​​​​

"Forma," says principal Paolo Ferrari, "is a metaphor for Toronto. The city is youthful, energetic, and unrelenting, but there's also this wonderful connection to the outdoors, the lake, and public parks. We wanted to encapsulate where this tower is located and balance that exuberance with restorative qualities. We wanted to express this duality in the project and offer a holistic way of living."
​​​​​​​

The amenity program achieves this and more. "We leaned into a usercentric approach," says Ferrari, "and divided the amenities into three sections: entertaining and hospitality, health and wellness, and coworking. Each is purposefully located within the tower, with no crossover between activities. These are flexible but purposeful spaces."
​​​​​​​

Creativity is a common thread woven into each design, with thoughtful interior architectural gestures, injections of colour, and an unexpected layer of artistry. There's a natural tension, as spaces shift from sculptural and serene to exuberant and colour-saturated, highlighting the broad spectrum of programming. Whether restorative or high-energy, Forma's interiors are designed to foster connection and celebrate community.
​​​​​​​

The Grand Suite
A flexible and dramatic extension to the private home, the Grand Suite serves as a luxury entertainment space for both intimate events and milestone celebrations. Furnished with bar, lounge, dining room, a games room, and a chef's kitchen, the Grand Suite delivers the ultimate hospitality experience for all Forma residents and their guests.
​​​​​​​

More than just a private screening room, this deep red circular pavilion can play host to innumerable activities, including Oscar parties, cocktails and catching the latest sporting events on the big screen. Top-notch audiovisual technology elevates every film to a blockbuster event.
​​​​​​​

Wrapping the exterior, the lavish terrace is a breathtaking perch from which to take in the sights. Fresh air and unparalleled views of the surrounding community can be enjoyed from the outdoor lounges, barbecue area, and alfresco dining spaces.